---
Kids, parents, and teachers agree that summertime is for reading! Help your child get lost in the adventure of a good book. We have a wide variety of new and used books to keep your kids engaged all summer long.
Buy a book, read a book, share a book, check them out at the library, and trade your gently used books back to Brace Books for store credit!
Click below to see detailed reading lists for kids of all ages.
Shivery winter days are a good time to re-read comforting favorites, like romantic suspense by Mary Stewart. Chicago Review Press has reprinted eight of her 15 novels so far; I hope there are more to come. Stewart transports the reader into a setting like few others can; her plots are classic. Her prose is a master class in sense of place; she sketches characters perfectly, succinctly: "He was driving like a careful insult." A tall, dark and handsome walking cliché is a "man whose looks and charm were practically guaranteed to get him home without his even trying."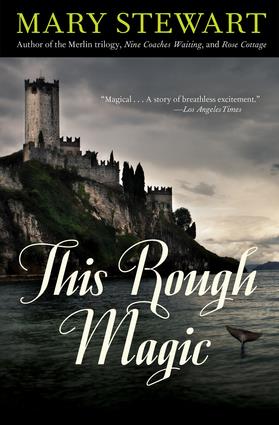 In Nine Coaches Waiting, at dusk in a French village, Stewart sets a romantic mood with a hint of shadow: "The leaves of an ilex cut the half-light like knives. A willow streamed in the wind like a woman's hair. The road lifted itself ahead, mackerel silver under its bending poplars. The blue hour, the lovely hour...." The Isle of Skye, in Wildfire at Midnight, is a vision of rain-washed mountains, where rivers brawl and bellow and birches move lightly in the wind, "censing the bright air with raindrops." Crete is the setting for The Moon-Spinners, where the air is full of lemon blossom, the sea moves "lazily, silky and dark," and the waning moon is pale "like silver that is polished so thin it has begun to wear away."
Stewart's stories are filled with orphaned heirs, evil uncles and ruthless villains; the innocent are succored and the wicked thwarted by courageous, resourceful, smart women (one even saves dolphins in This Rough Magic). As for romance, much current overwrought prose could do with a touch of her evocative reticence: "He turned suddenly toward me and pulled me to him, not gently. What we said then is only for ourselves to remember."
Mary Stewart's writing transports the reader to mystery and enchantment, with plenty of wit and a fine helping of romance.
Make time to read this Winner of the 2008 Pulitzer Prize written by local author Tracy Letts and set in Osage County, before the movie comes out!
"A tremendous achievement in American playwriting: a tragicomic populist portrait of a tough land and a tougher people."—Time Out New York
"Tracy Letts' August: Osage County is what O'Neill would be writing in 2007. Letts has recaptured the nobility of American drama's mid-century heyday while still creating something entirely original."—New York magazine
One of the most bracing and critically acclaimed plays in recent Broadway history, August: Osage County is a portrait of the dysfunctional American family at its finest—and absolute worst. When the patriarch of the Weston clan disappears one hot summer night, the family reunites at the Oklahoma homestead, where long-held secrets are unflinchingly and uproariously revealed. The three-act, three-and-a-half-hour mammoth of a play combines epic tragedy with black comedy, dramatizing three generations of unfulfilled dreams and leaving not one of its thirteen characters unscathed. After its sold-out Chicago premiere, the play has electrified audiences in New York since its opening in November 2007.
Tracy Letts is the author of Killer Joe, Bug, and Man from Nebraska, which was a finalist for the 2004 Pulitzer Prize for Drama. His plays have been performed throughout the country and internationally. A performer as well as a playwright, Letts is a member of the Steppenwolf Theatre Company, where August: Osage County premiered.
Indie Next List
This feature require that you enable JavaScript in your browser.
Indie Bestsellers
This feature require that you enable JavaScript in your browser.
---